A Clinical Trial Management System (CTMS) is a software system used to manage clinical trials. It keeps track of the planning, performing, and reporting functions of clinical trials. It also helps keep track of the participants and their contact information. The Clinical Trial Management System software can also help in tracking the milestones and deadlines associated with the study.
Vial
The Visl Clinical Trial Management System is a fully integrated and rules-driven solution for the clinical research industry. It allows users to set workflows and regulatory compliance rules, while providing administrative capabilities and search functionality. The system allows users to manage the entire product life cycle and can be customized for the particular needs of a business.
The Vial software helps manage an astronomical amount of information and makes it easy for multiple users to access the same information. It also has a built-in Alert system to keep you informed of critical items or events. However, it can feel a little clunky at times, especially if you don't have all of the necessary permissions. To resolve this problem, you can send an email to the system administrator to change your permissions.

Clario CTMS
Clario is a leader in clinical trial management systems. Their mission is to advance clinical research and improve the health of people around the world. They offer top-of-the-line scientific insight, cutting-edge tools and superior operational processes to deliver the highest quality clinical trials. They also have decades of experience in the clinical data research space, having conducted more than 19,000 trials and supporting more than 870 regulatory approvals. Their proven expertise, precision and 24/7 customer support make Clario an excellent choice for your clinical trials.
Clario's CTMS is an end-to-end management system for clinical trials. The intuitive platform enables users to control data flow, optimize workflow, and save time. The system also offers real-time monitoring of operational performance. Its cloud-based platform allows users to access and update study data from any location.
Read also : Preclinical Oncology CRO Market 2022-2028
LifeSphere CTMS
A clinical trial management system (CTMS) is a software system used to track and maintain clinical trials. It tracks data such as participant contact information, milestones and deadlines, and regulatory approvals. It also provides improved control over a trial. A CTMS also helps clinical trial staff maintain country milestones and drive recruitment efforts.
The LifeSphere CTMS provides comprehensive management capabilities for clinical trials. It is built by leading industry experts and is easy to use, enabling teams to conduct trials with more efficiency. The software features intelligent automation, real-time insight, and end-to-end clinical trial reporting. It also helps sponsors achieve compliance, select well-qualified investigators, and monitor patient recruitment. It also includes comprehensive directories that manage the sites and organizations involved in a trial.
LifeSphere CTMS provides a single, centralized view of a clinical trial's progress, and helps clinical operations teams stay organized. Its easy-to-use interface simplifies study management, eliminates redundancy, and streamlines the clinical environment. The software provides a complete overview of trial activities and connects with LifeSphere eTMF to automate core trial activities.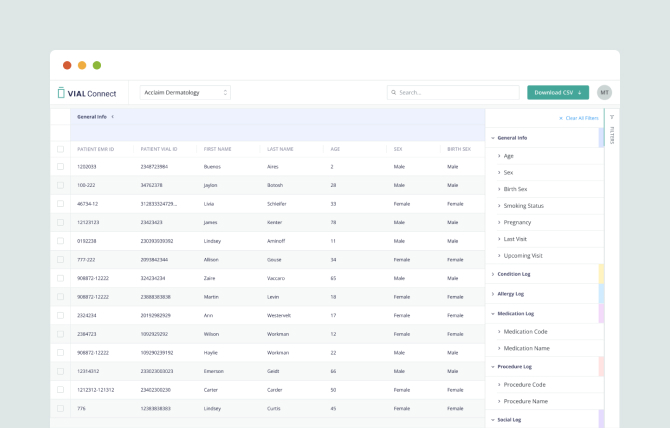 Rave CTMS
The Rave Clinical Trial Management System (CTMS) is a comprehensive clinical trial management system. It standardises activity planning and management across site, country, and study teams. It also includes a suite of analytics tools that allow study teams to visually explore data, identify risk factors, and develop mitigation strategies.
Medidata's Rave CTMS is the industry's most comprehensive clinical research management platform. Its cloud-based solution unifies data and workflows, enabling cross-functional operational teams and improving speed and efficiency. It also streamlines the clinical operations ecosystem, automating data transfer between the Rave CTMS and Rave EDC. It also supports user-centric workflows.
Edge CTMS integrates with Rave EDC, making it easy to monitor a study's progress. This platform has an open architecture, which makes it easy to exchange data with other business systems. It also offers payment and study management modules, letting users manage all their business and research operations through one central hub.
LifeSphere eTMF
LifeSphere eTMF is a clinical trial management system that supports standard TMF document types. This streamlines the complex audits and inspections process, and helps ensure compliance and efficiency. The system is also able to support a greater number of research contributors. The technology enables a more efficient monitoring approval process and enhances the collaboration of research teams.
With LifeSphere eTMF, global biopharma companies can maintain compliance and gain visibility into trial documentation, while reducing risk and improving trial timeliness. Contract Research Organization new platform also offers a simplified user experience, automates key eTMF activities, and provides deeper trial insights.